Running a school business effectively requires the establishment of right databases and data management systems. As the school business grows, the data size keeps increasing, making it more complex to get insightful summaries for better management of the business and to make effective decisions. These 15 School Management Dashboard for Your Business will definitely help you to achieve your business ambitions.
15 School Management Dashboards for Your Business
Below are 15 School Management Dashboards for Your Business covering so many features with endless possibilities:
High Level Summary – Number of teachers, students and supervisors.
Nationality based interactive filter for students, suppliers, teachers, drivers and all staff.
Role based summaries.
Cost and Expense analysis – week by week, month by month, year by year analysis. Graphs, charts, tables and so on.
Paginated reports, export to PDF and PPT.
Top Ten students ranking based on subjects, branch, nationality, city, semester, class, sections and more..
Expense summary breakdown and deep analysis. High-cost triggers and alerts.
Teacher performance ranking.
Attendance summary for all staff.
Salary reports and graphs – Pie chart, Bar chart, donut chart, live filters, slicers and more.
Super Awesome degenerative graphs to interact with all kinds of data and extracting live information for any aspect related to school management.
Tree graph, funnel graphs related to KPIs, expenses, revenues and profits to help leaders understand the overall trends, revenue leakages, business opportunities and for other business intelligence-based decisions.
Identification of poor performing teachers, students, class, sections to enable making right decisions for improvement.
Financial leakage identification.
Checking out all reports via mobile app on the go.
15 School Management Dashboards for Your Business – Graphics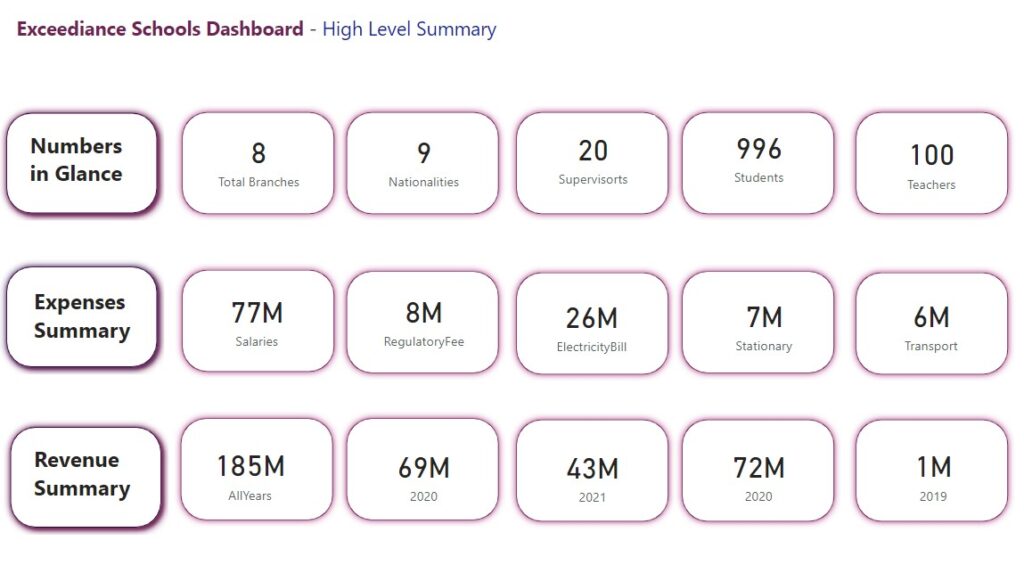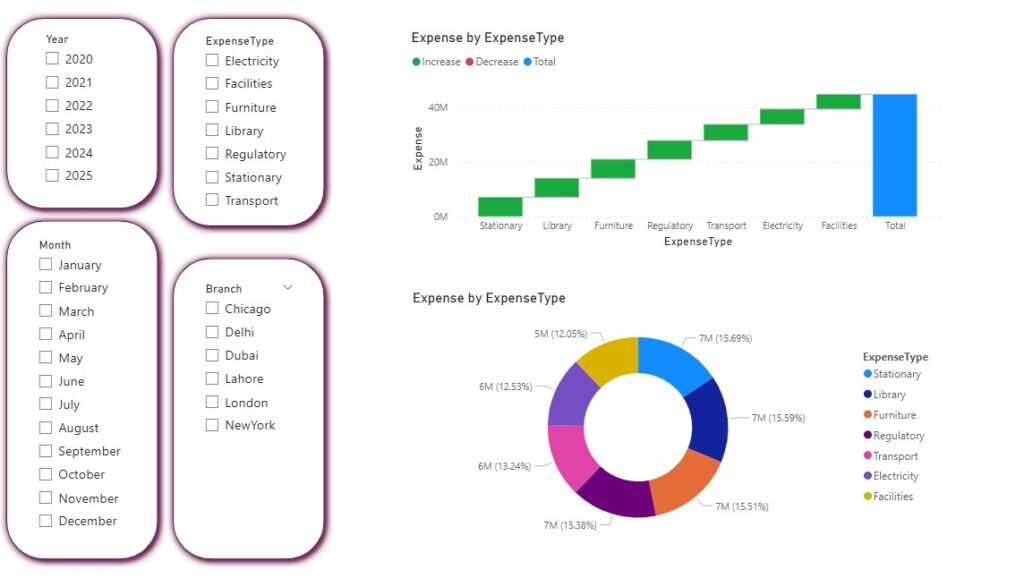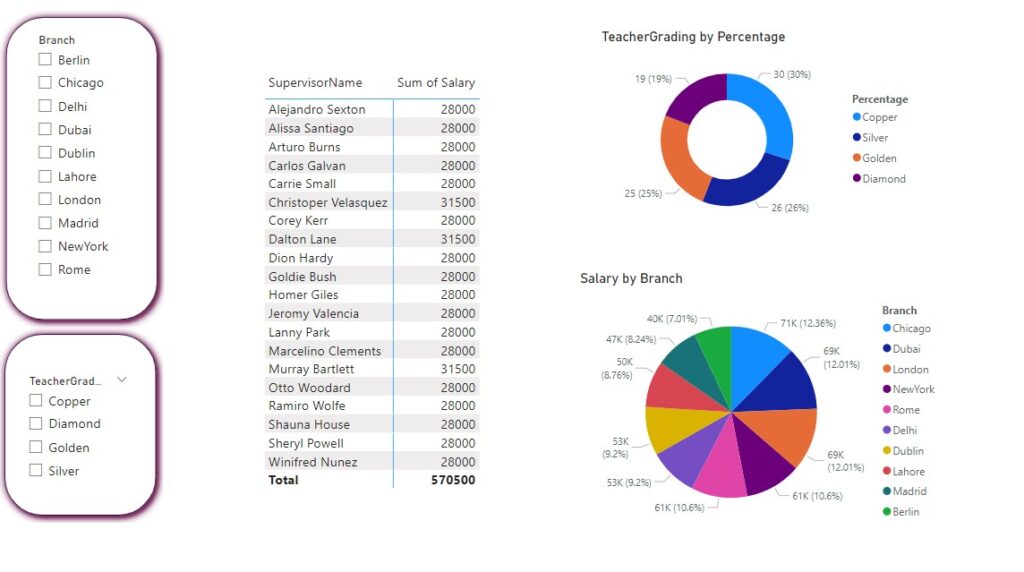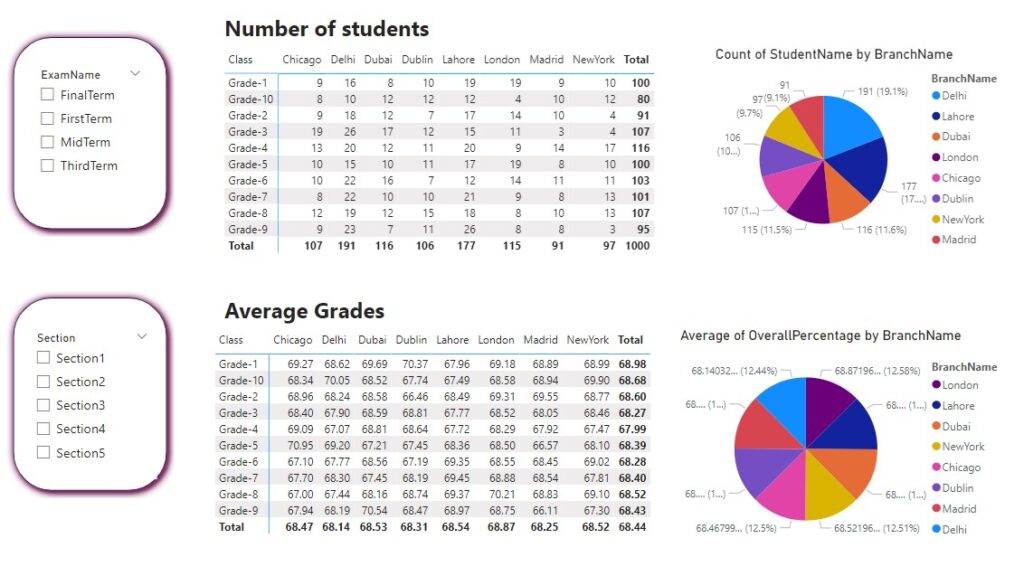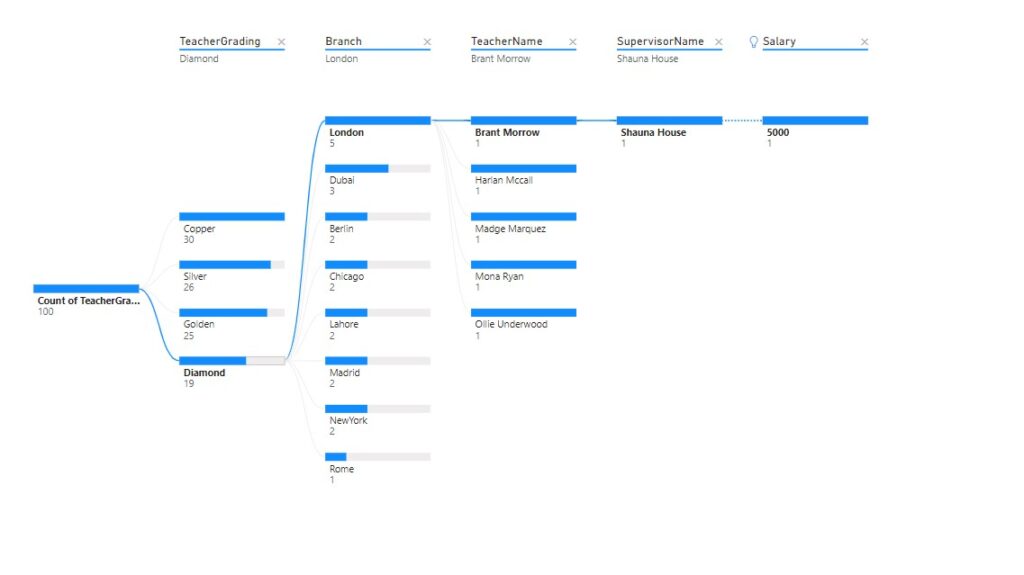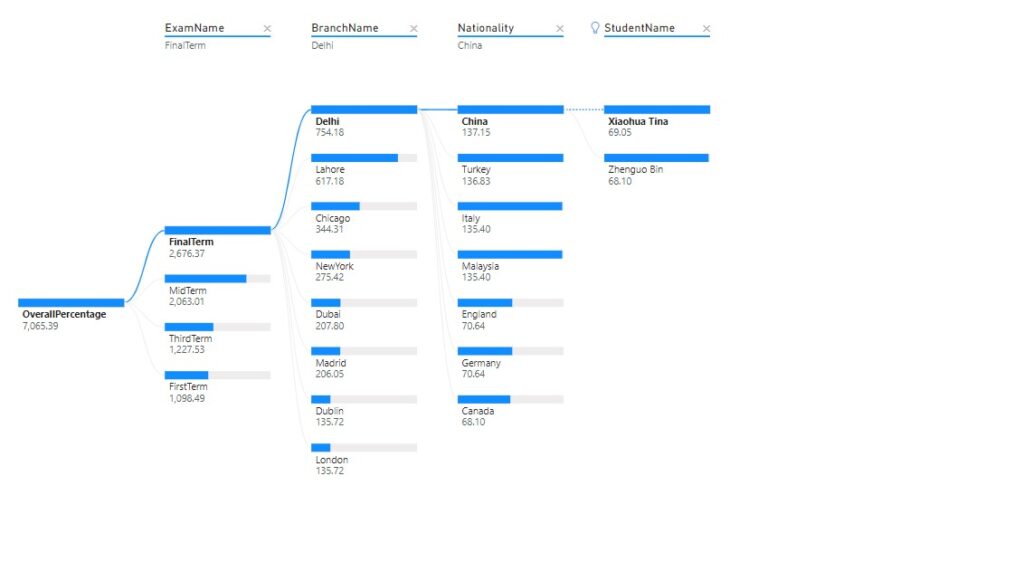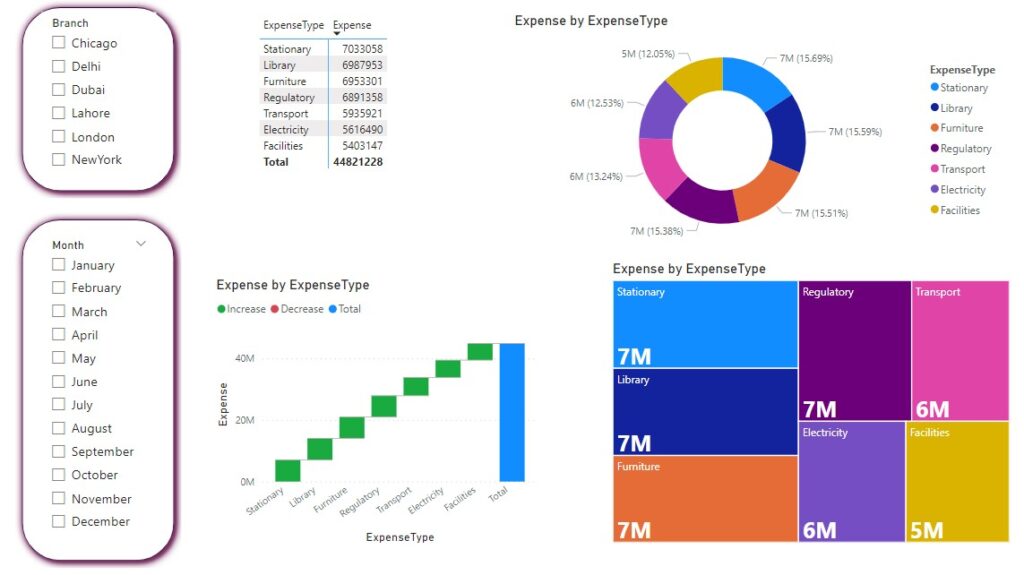 This is just the glimpse of what can be done using Microsoft Power BI. However, on a general note, whatever you can think of in terms of extracting specific information (cost wise, number wise, date wise etc.) and displaying (graphs, charts, comparison tables, funnels, time based videos etc.) is absolutely possible. Please contact us
Also, we encourage you to see below contents for seeking new business intelligence aspects:
Learn Business Intelligence and Power BI Dashboards with Practical Example – Exceediance
20 Creative Dashboards for HR Professionals and Leaders – Exceediance
Stunning Power BI Dashboards Collection 3 – Exceediance
Difference Between Project Manager and PMO – Exceediance
How Digitization And Technology Are Shaping Education System In India 
Or simply visit our blog section for more inspirations.
Power BI dashboard will help you many ways. Tracking the progress, analyzing the performance, identifying poor areas, preparing strategies for new products, services and human resources. With Power BI, you can visualize your data in many ways, such as:
Gantt Chart
Stack Chart
Cluster Chart
Sunburst Chart
Bar Chart
Pie Chart
Donut Chart
Time Race Visualization
Scattered Chart
Tree Map
Waterfall Chart
Key Influencers / KPI Measurements
Comparison reports
Maps Display,
Speedometer Gauge
Calendar Charts
Chicklet Slicers
Histograms
Radar Chart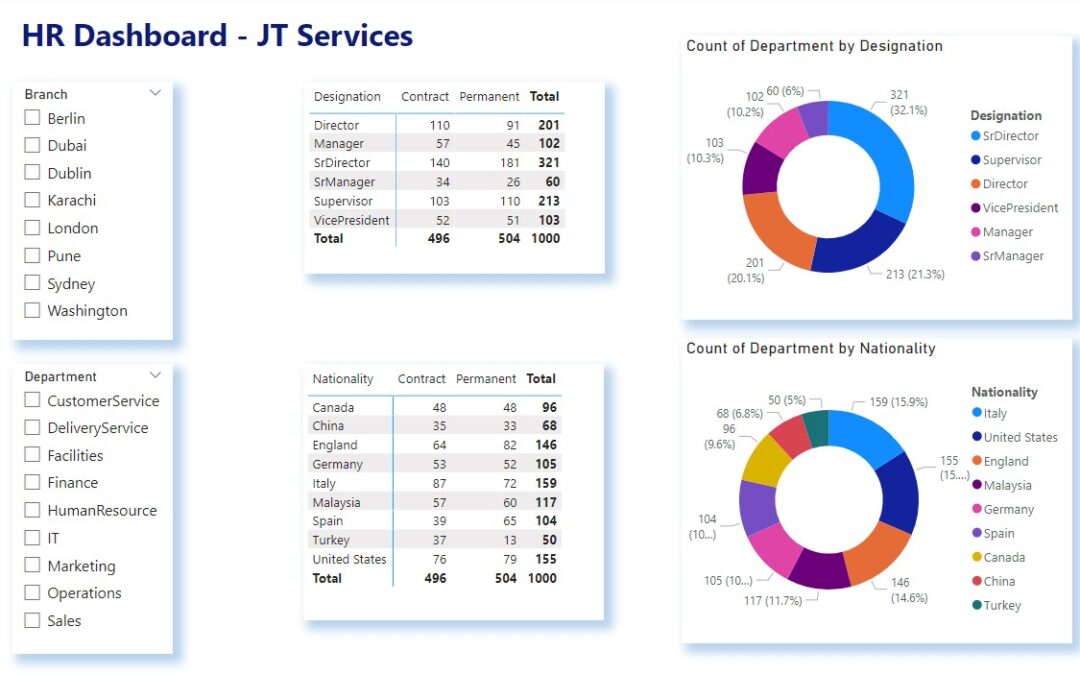 This page provides some creative human resource dashboard that HR department of any company can use to organize and view their entire workforce. Feature of Human Resource Dashboards Following are the 20 Creative Dashboards for HR Professionals and Leaders Salary...